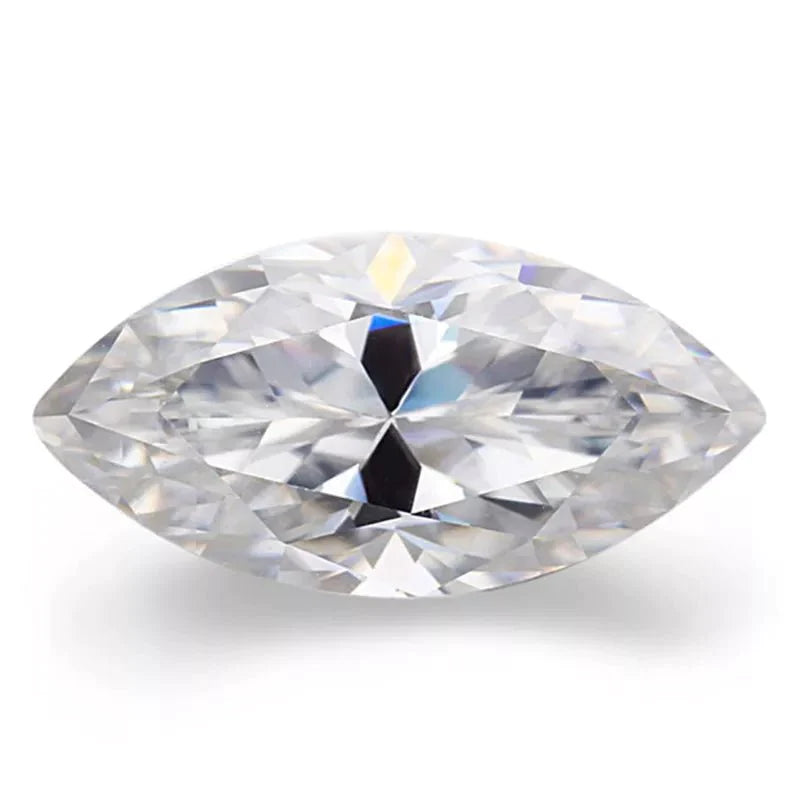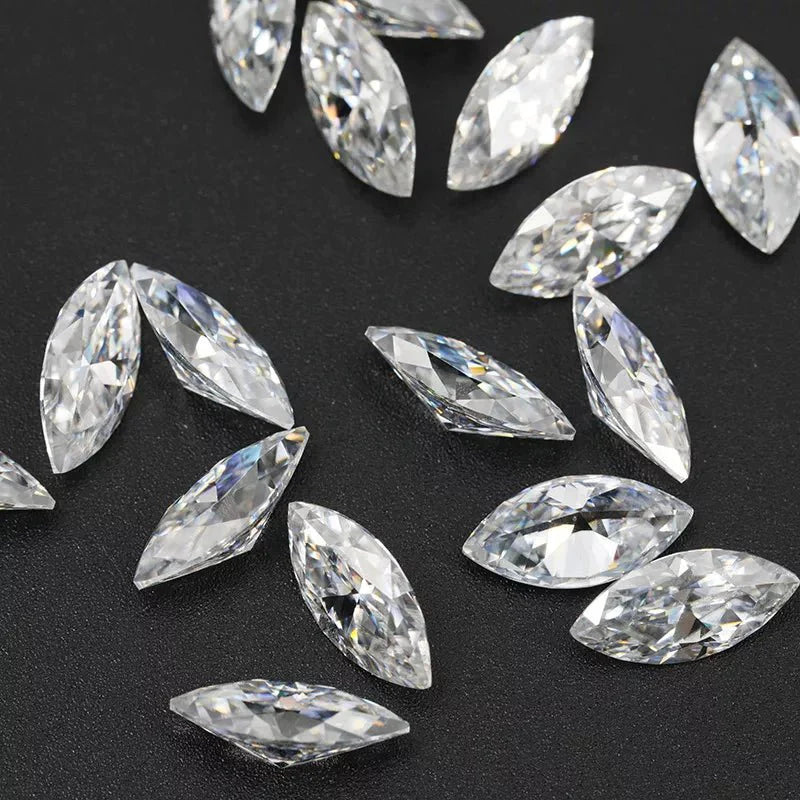 Share
Brilliant Marquis Cut Moissanite Loose Stones
Boutique CZ offers affordable diamond alternatives including this fine collection of loose moissanite stones which can be set into your very own jewelry settings. 
This marquis cut moissanite loose stone collection is available in the following carat weight sizes;
Moissanite to Diamond Equivalent Carat Weight (DEW)-
4x8 MM Moissanite .46 = .50 TCW - DEW
5x10 MM Moissanite 1 TCW = 1 TCW DEW
6x12 MM Moissanite 1.48 TCW = 1.50 TCW DEW
7x14 MM Moissanite 2.30 TCW = 2.50 TCW DEW
Stone Quality-
Color- D/Colorless
Clarity- VVS1 
Cut- VG-EX
Symmetry- VG 
All Moissanite Stones Include A GRA Certificate Of Authenticity  
*Moissanite stones are highly sought after and some cuts and carat sizes need to be produced prior to shipping.  Please allow up to 14 days to receive your moissanite  stone(s). You will receive shipping information with tracking information once we ship your order. 
To learn more about moissanite and how it compares to diamonds, please visit our Moissanite FAQs
All moissanite settings include a 30 day money back guarantee!  For more information please see our return policy
Questions? Need another stone size not listed? please contact us !